---
Links
Home
About The Edge Theatre
2012 Season & Tickets
Show Archive
Audition, Volunteer, & Jobs
On Your Feet
The E Gallery
Performance Academy
Contact Us
News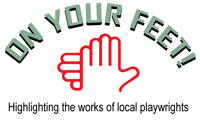 The 2012 Edge Talent Showcase Series
Already Scheduled
Bad Dates, by Theresa Rebeck
A one woman show starring Erin Prestia-Robins
Currently Accepting Proposals
One Woman, One Man or Two Character shows for our
Edge Talent Showcase Series. Call Rick Yaconis at
303-521-8041 for further information
Donate
The Edge Theatre operates as part of The E Project, Inc, a 501(c)3 nonprofit. We cannot exist without your help! Make a one time tax deductible contribution, or set up a recurring donation.
Mailing List
Sign up for our mailing list to receive regular emails about upcoming events at The Edge, as well as special discounts!

Now Playing
Glengarry Glen Ross
Glengarry Glen Ross is David Mamet's tough talking story about four Real Estate Salesmen who will do anything to make the deal. Desperation. Greed. The Thrill of the Kill.
Showing January 20 through February 19.
Fri & Sat at 8pm, Sun at 6pm.
No show on Sunday, February 5.
Industry Night on Monday, February 6
SPECIAL MATINEE PERFORMANCE ADDED –
Sunday, February 19 at 2:00pm