---
Links
Home
About The Edge Theatre
2012 Season & Tickets
Show Archive
Audition, Volunteer, & Jobs
On Your Feet
The E Gallery
Performance Academy
Contact Us
News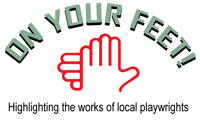 The 2012 Edge Talent Showcase Series
Already Scheduled
Bad Dates, by Theresa Rebeck
A one woman show starring Erin Prestia-Robins
Currently Accepting Proposals
One Woman, One Man or Two Character shows for our
Edge Talent Showcase Series. Call Rick Yaconis at
303-521-8041 for further information
Donate
The Edge Theatre operates as part of The E Project, Inc, a 501(c)3 nonprofit. We cannot exist without your help! Make a one time tax deductible contribution, or set up a recurring donation.
Mailing List
Sign up for our mailing list to receive regular emails about upcoming events at The Edge, as well as special discounts!

About us
The E Project, Inc. is a 501(c)3 nonprofit organization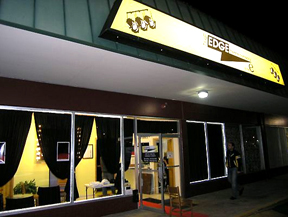 The E project was founded in 2001 by Ken Crow, and originally conceived to give new and imaginative works of theatre a home in the Denver metro area. Now, home of The Edge Theatre Company and The Edge Performance Academy, The Edge Theatre Executive and Artistic Director, Rick Yaconis, is committed to producing high quality theatre productions, youth arts education programs, and other special entertainment events such as staged readings of new works.
The theater now seats 68, and with ticket prices from $12-18, provides an intimate spot to enjoy the arts at an affordable cost.
We hope you'll join us for a night of theater right here at home, without the hassle or cost of downtown theaters!
Mission Statement
The E Project, inc., was founded to promote the performing and visual arts. The E Project seeks to produce, provide, and promote opportunities for all aspects of theatre, music, dance, and other performance and visual arts.
Staff & Board
OUR STAFF:
Executive/Artistic Director -Rick Yaconis
Managing Director – Patty Yaconis
OUR BOARD:
President – Tom Hepler
Vice President – Don Patarino
Secretary – Cynthia Engerbright
Treasurer – Roselle Crow
Dave Johnson
Blu Hartkopp
Cathy Washburn
Scott Cousino
Sina March
Sarah Brekke
Bill Smith
Find us
The Edge is located at: 9797 WEST COLFAX AVE, LAKEWOOD, CO 80215
We are next door to Disguises Costume Shop, in the lower level of the Colfax Kipling Center on the NE corner of Colfax Ave and Kipling St. Just look for the yellow sign that says "The Edge Theatre Company". There's plenty of free parking right in front.