---
Links
Home
About The Edge Theatre
2012 Season & Tickets
Show Archive
Audition, Volunteer, & Jobs
On Your Feet
The E Gallery
Performance Academy
Contact Us
News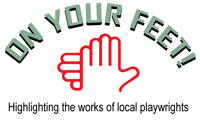 The 2012 Edge Talent Showcase Series
Already Scheduled
Bad Dates, by Theresa Rebeck
A one woman show starring Erin Prestia-Robins
Currently Accepting Proposals
One Woman, One Man or Two Character shows for our
Edge Talent Showcase Series. Call Rick Yaconis at
303-521-8041 for further information
Donate
The Edge Theatre operates as part of The E Project, Inc, a 501(c)3 nonprofit. We cannot exist without your help! Make a one time tax deductible contribution, or set up a recurring donation.
Mailing List
Sign up for our mailing list to receive regular emails about upcoming events at The Edge, as well as special discounts!

The E Gallery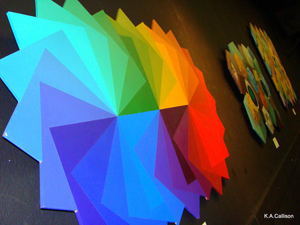 The E Gallery is a visual arts gallery that exhibits the work of talented artists and students in our community. Each new show kicks off with a complimentary artists reception/community night. Sale of all works benefit The E Project and support the work of local artists. Next time you come to see a theatrical performance, take a minute to enjoy the art on the walls around you.
We are very excited to begin offering workshops taught by the artist whose work is showing on our walls as well as Artist Lectures by these same artists. We can now offer the chance to get inside the artists mind and learn what they were thinking, what their process was like at an evening Artist Lecture. In addition, you may want to learn exactly how the artist works by taking a workshop with them; the artist will personally instruct you in their own techniques!
Questions about the artists you see on the walls or about how to show your work at The E Gallery?
Contact us at info(at)theeproject.org