---
Links
Home
About The Edge Theatre
2012 Season & Tickets
Show Archive
Audition, Volunteer, & Jobs
On Your Feet
The E Gallery
Performance Academy
Contact Us
News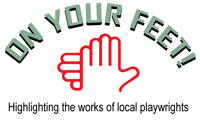 The 2012 Edge Talent Showcase Series
Already Scheduled
Bad Dates, by Theresa Rebeck
A one woman show starring Erin Prestia-Robins
Currently Accepting Proposals
One Woman, One Man or Two Character shows for our
Edge Talent Showcase Series. Call Rick Yaconis at
303-521-8041 for further information
Donate
The Edge Theatre operates as part of The E Project, Inc, a 501(c)3 nonprofit. We cannot exist without your help! Make a one time tax deductible contribution, or set up a recurring donation.
Mailing List
Sign up for our mailing list to receive regular emails about upcoming events at The Edge, as well as special discounts!

Upcoming Auditions
There are no auditions scheduled at this time.
Volunteer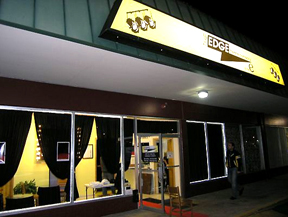 The Edge Theater Company is always seeking volunteers to become part of our team!
This is a great way for you to be involved in the theater and to help us build a reputable company that will be a force to be reckoned with. Our objective is to provide high quality theater, treat all team members with respect, and have a lot of FUN!
If you are interested in volunteering for box office, house management, concessions, set building, lights, sound or any other aspect of the theater, please call Patty Yaconis at 720-841-7631.
The Edge also posts volunteer and paid opportunities on craigslist,
and on our Facebook page.